The rise and fall of wallpaper can be linked to fast interiors due to it's a changeable nature. It was bought on in the 18th and 19th century when advances in machine-printing meant wallpaper industry took huge leaps. Further advances, however, flooded the market with cheaper paper and poor-quality workmanship, and people were steered towards painting. We have now found a shift back to wallpaper and the bolder, the better. There are fewer fears of clashing patterns or colours, with some even going for all four walls and the ceiling!
We have used wallpaper a lot more in projects in the last year and with a love of bold patterns and colour. We decided to paper a bedroom wall at home, although sourcing for ourselves is always so much harder and I have been sourcing the perfect finds which I wanted to share.
Here are some of our FINDDA favourites;
Pierre Frey
The ever-evolving design database inspired by a catalogue of historic designs and colours twisted into a wonderful blend of traditional and contemporary.
Beau Monde – A group of people are costumed for a parade in a work composed by Noémie Vallerand and made using various collage and painting techniques.

Pierre Frey
La Pannonie – LA PANNONIE reproduces an 18th-century wallpaper printed on wooden board that is preserved in the archives of Maison Pierre Frey. This rendition comes with a cylindrical print that remains close to the original craft technique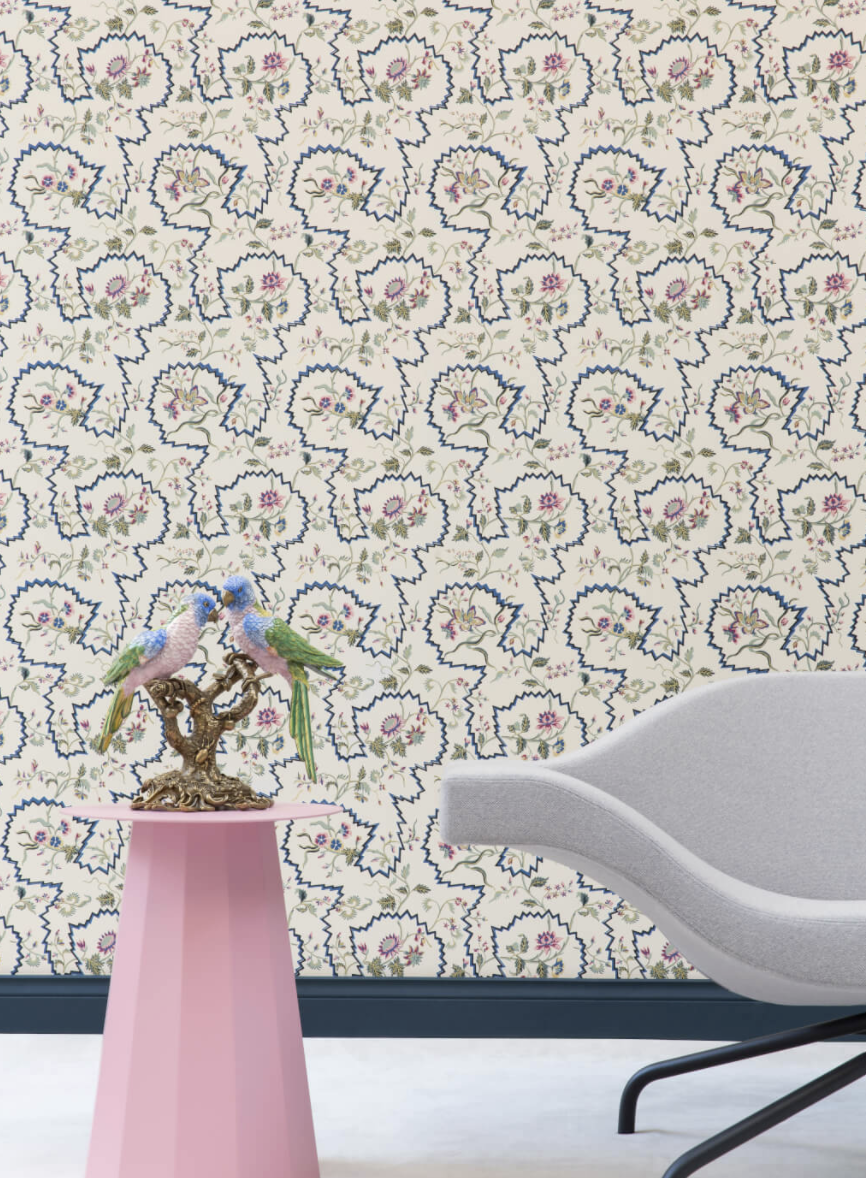 Ottoline
Pillare – Terra

Spot and Arrow- Blue

Rapture and Wright
Cloud gardens – Inspired by the work of Ernest Gimson. This fabric was designed as part of the "Arts & Crafts House, then and now" exhibition at Compton Verney. The exhibition saw Rapture & Wright join fellow contemporary designer-makers such as Sebastian Cox and Andrew Wicks, exhibit alongside their Arts & Crafts forebears. Cloud Garden features some of the plants used by Dan Pearson, as part of his wildflower meadow at Compton Verney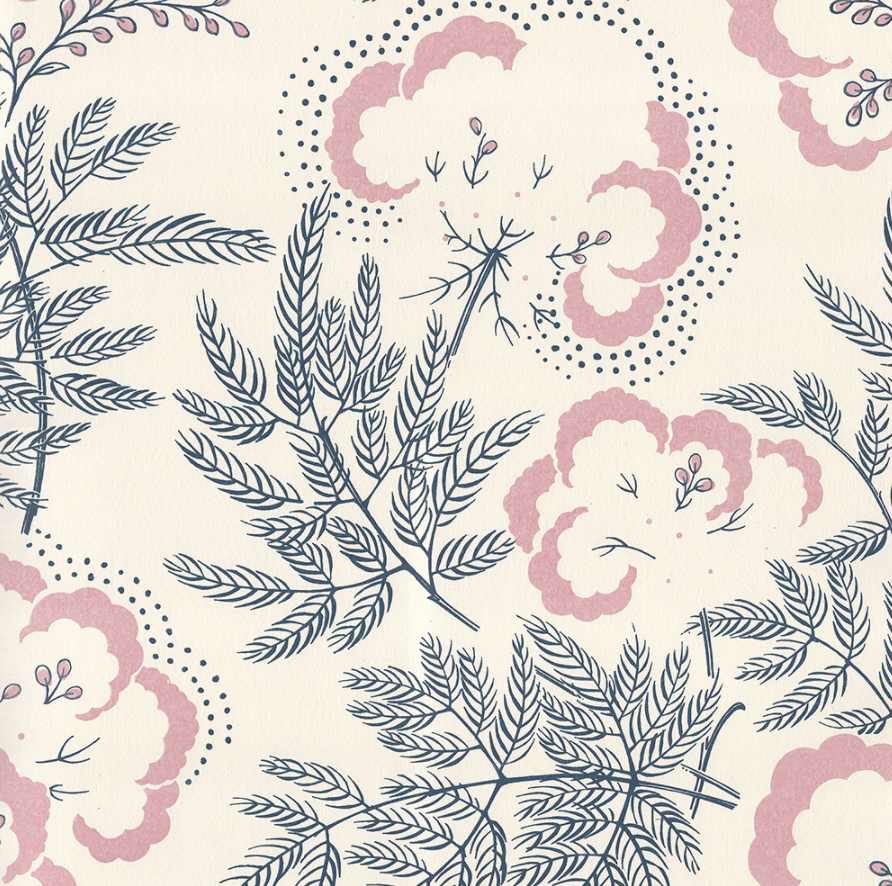 Andrew Martin
Peartree graphite – Inspired by American folk art, this motif will whisk you away to stories of old unleashing childlike enthusiasm for fairytales. Walkthrough an imaginative land, from dark rolling hills carpeted with wildflowers to a tree growing giant orange pears and a whole dance of mythical creatures along the way.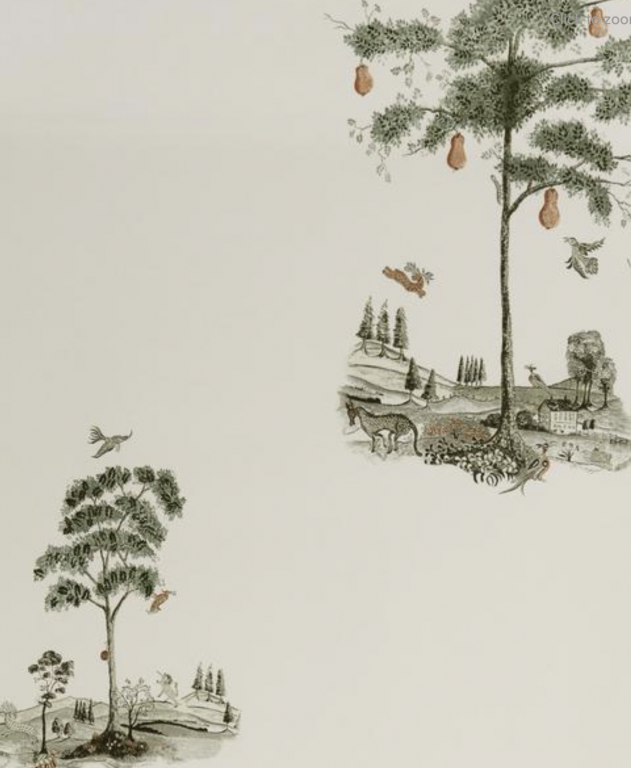 Andrew Martin
Wychwood Basil Green – inspired by 15th and 16th-century tapestries, Wychwood shows bushy-tailed creatures peering amongst hedgerows, blooming trees and rolling English hills. With a rich sense of folklore and the lyricism of rural land, Wychwood is made contemporary with a vibrant basil green motif.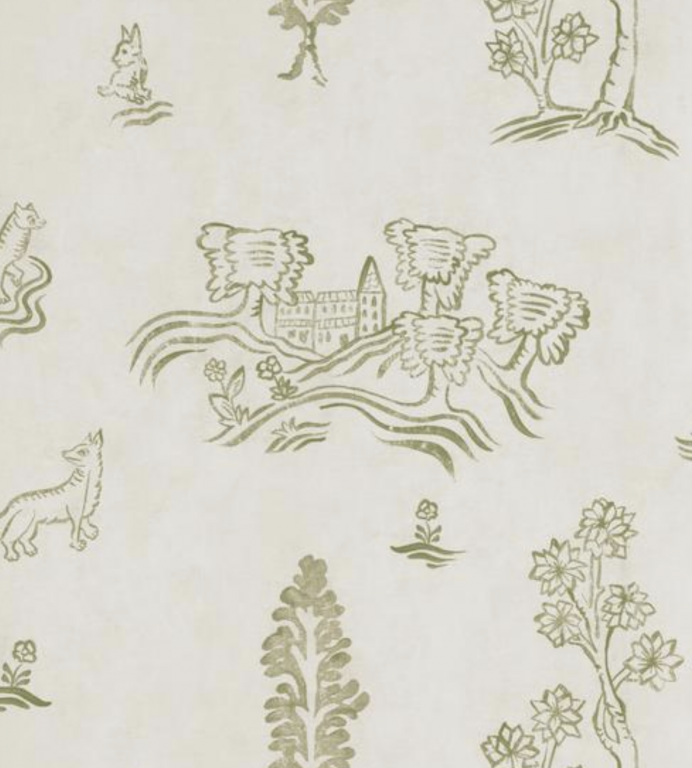 Christopher Farr
Carnac Wallpaper – Textile designers Phyllis Barron and Dorothy Larcher lived and worked together for 30 years, achieving fame for their custom-designed fabrics, use of natural dyes and pioneering hand-block printing workshops in Hampstead and Painswick. Pairing Barron's geometry-dominated designs with Larcher's more organic aesthetic, the partnership won numerous high-profile commissions, including from Girton College, Cambridge, and Winchester Cathedral. Many of Barron and Larcher's printing blocks are now in the collection of the Crafts Study Centre, University for the Creative Arts, which has collaborated with Christopher Farr Cloth to revive a selection of their influential designs.

Sign up for our Mailing List
Subscribe for news, offers and handy tips for your home.